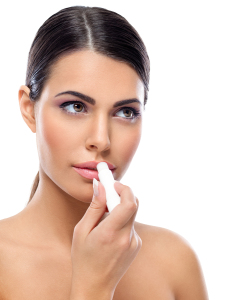 Now that we are entering the fall and winter months, we need to start thinking about changing our daily skin care products. Here are 3 tips on what products to switch up and why:
1. Cleansers
A foam cleanser is generally more drying of the skin. Many summer cleansers are of this variety since heat and humidity may increase oil production. A winter cleanser needs to be milder since we don't want our skin to dry out. Switching to a gentle cream cleanser for the colder months is ideal. Cream cleansers help promote intensive moisturizing and aid in locking in that moisture. Cleanse twice a day; morning and night, regardless of the season.
2. Moisturizers
The main function of a moisturizer is to slow down the rate of evaporation of moisture in the skin. It is rather like a "barrier" to prevent dehydration often due to central heating and various weather conditions. In the summer months, a lighter moisturizer with an SPF of at least 15
is essential. This protective moisturizer not only aids in moisture loss, but also helps protect against the sun's harmful effects on the skin. So, truth be told, with the harsher weather approaching, the same rules apply! Pick a richer cream during the drier months for better protection. And make sure, since the sun still shines in winter, that it contains at least an SPF 15.
3. Lips
Last but not least, your lips! Winter is the season for dry, chapped lips. Since your lips cannot protect themselves, lip balms and lipsticks are more than cosmetic. They are essential protection against the effects of sun, wind and cold. There are many lip balms available on the market to try. Many products contain an SPF factor as well. You can pick one for your pucker that's just right for you!
Next time you visit us, ask about the skin care products we carry!
Hope you all had a wonderful Thanksgiving filled with love, laughter and turkey!
We welcome your feedback! You can reach us by phone or email, leave a comment right here on the site or click the contact tab at the bottom of the screen if you are reading this post on the website.
Cheers, Phyllis
http://aperfectpinky.com/wp-content/uploads/2017/04/PP-Logo-300x150.png
0
0
Jana
http://aperfectpinky.com/wp-content/uploads/2017/04/PP-Logo-300x150.png
Jana
2014-10-15 09:09:23
2014-10-28 07:57:05
3 Daily Skin Care Tips for the Fall and Winter Months