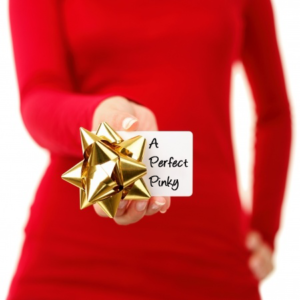 Are you tired of trying to figure out the perfect gift for that special someone? A gift certificate may be the perfect answer to your problem. It's an 'anytime present'. Gift certificates offer a gift that is fun with freedom and flexibility. It is very important however, to do your research about a company before purchasing a gift card. Here are 4 important things to consider.
1. How long has the company been in business? This is very important. You want to purchase the gift certificate at a reputable business that is going to be around for a while.
2. Are there any restrictions on the gift certificate? You want to make sure it will be treated like cash money and can be used anytime on any item or service without restriction.
3. No hidden fees – make sure the amount you purchase is the amount your friends get to spend. There are many cards that charge a fee when you purchase them. There are also cards that charge a fee every month the card is not used in full. These charges can add up very quickly.
4. Make sure there isn't any expiry date – Gift cards should not expire. In fact, a card's longevity is one of the most attractive features.
What about gift cards you already have? Do you have gift certificates that were given to you and you haven't used them yet? February and March are a great time to use them. The stress of Christmas is long over. You can leisurely take your time shopping for that perfect thing you wanted or enjoy the relaxation time at the spa. What a great way to brighten a dull winter day and lift your spirits. And no need to worry about that Visa bill because this shopping or spa experience is already paid for! Don't let your gift certificate sit unused in a drawer. Six months from now you will forget you have it or if you're anything like me, you might forget where you put it! 🙂
Many people love giving or receiving gift certificates at holiday time, for Valentine's Day or any special occasion. Here's why.
They are convenient and allow a person to spend the money as they choose. There are always lots of different options; whether it is a store or a spa. It's also a great idea if you need a last minute gift. They are easy to give; low shipping costs and some can even be electronically sent.
They are perfect for those 'hard to buy for' people. A gift card allows you to choose a venue you think the person would like but gives them the flexibility to choose the item or service.
They are great value – Why? One can redeem them when sales and specials are on. This also extends the value of the card. You can also use them when your monthly budget needs a break. Use your gift certificate when you need it the most.
They provide 'an experience' which often times is more appreciated than a knick knack.
Many of our clients look forward to their spa gift certificates the most ….EVERYONE loves to be pampered!! So get out there pick up that last minute Valentine's gift card or better yet, book you and your partner in for some couple pampering at the spa…what a great gift!!
We welcome your feedback. You can reach us by phone or email, leave a comment right here on the site or click the contact tab at the bottom of the screen if you are reading this post on the website.
Happy Valentine's!!
Until next time,
Jana
http://aperfectpinky.com/wp-content/uploads/2017/04/PP-Logo-300x150.png
0
0
Jana
http://aperfectpinky.com/wp-content/uploads/2017/04/PP-Logo-300x150.png
Jana
2015-02-10 08:20:56
2015-03-05 14:45:02
4 Things to Consider Before Purchasing a Gift Certificate