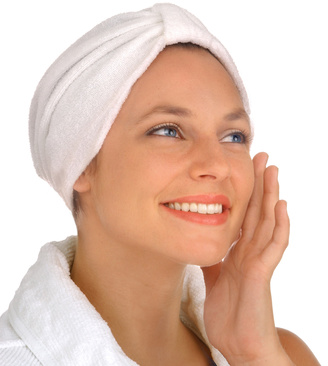 Microdermabrasion – What is it and who has it done?… Do you want clear, vibrant, youthful and radiant looking skin? Then this treatment might just be what you are looking for!! Below are 8 great benefits for your skin.
Microdermabrasion is a non-invasive form of exfoliation and mild skin resurfacing that removes the dead skin cells from the Statum Corneum, which is the outer layer of the skin. The Statum Coreum is the layer of the skin affected by fine lines, wrinkles, tone, texture and blemishes.
Most commonly microdermabrasion utilizes 2 parts:
1. An exfoliation material like crystals
2. A machine-based suction to gently lift up the skin during exfoliation
Benefits of Microdermabrasion:
1. It smoothes away dull and rough skin texture.
2. It softens the appearance of fine lines and wrinkles.
3. Microdermabrasion helps to treat and soften the look of enlarged pores, blackheads and acne scars.
4. It helps to prevent the formation of new blemishes as the vacuum action clears out clogged pores and helps to release trapped dirt and oil.
5. It improves skin tone.
6. It aids in fading the appearance of brown spots and sun damage.
7. It stimulates the skin and helps with cell renewal.
8. Once the dead skin cells are removed through microdermabrasion, the skin can absorb skin-care products better thereby making them more effective and maximizing their effectiveness.
All skin types and colours can be treated with microdermabrasion. You will notice an improvement after one or two treatments. To maintain your skin microdermabrasion can be performed every four weeks. It is a risk free treatment that is absolutely painless, non-invasive and gentle.
Just lay back, relax and enjoy!!
We look forward to booking your microdermabrasion appointment with you!
As always, we welcome your feedback. You can connect with us via email or telephone, leave a comment right here on the site or click the contact tab at the bottom of the screen if you are reading this post on the website.  Join in the conversation on Facebook too!
Until next time,
Jana
http://aperfectpinky.com/wp-content/uploads/2017/04/PP-Logo-300x150.png
0
0
Jana
http://aperfectpinky.com/wp-content/uploads/2017/04/PP-Logo-300x150.png
Jana
2015-08-20 13:07:29
2015-09-15 13:19:21
8 Benefits of Microdermabrasion