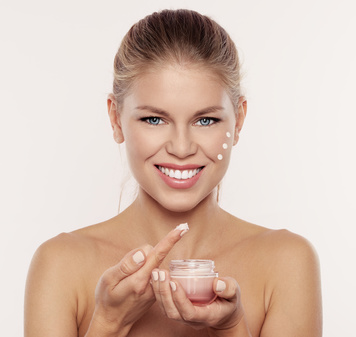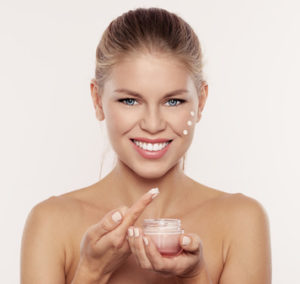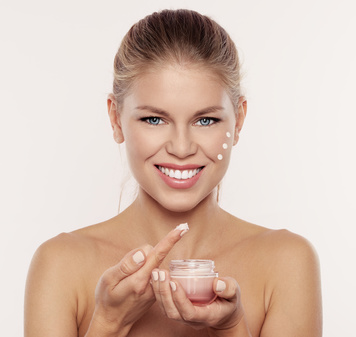 Natural remedies and beautiful skin are always in-style.  Especially with the holiday fashion season right around the corner, we want to look and feel our best.  For some, that means buying gifts for our loved ones, and dressing our homes for the holidays.  For others, it is going on a sun-filled adventure somewhere south. Oh how dreamy!
Regardless of where you'll be, part of your everyday year-round skin care regimen should be caring for your skin. Proper skin care should protect you from UV rays from the sun's rays, and can also lessen or even eliminate dreaded dark spots!
Dark spots – also known as brown spots, age spots, sun spots or liver spots – can appear anywhere on the body that is exposed to the sun.  Darkening of the skin, also known as hyper pigmentation, can also be caused by other factors.
Factors That Can Cause Dark Spots
Lack of vitamins, stress and smoking can all be contributors as well.  However, overexposure to the sun, for many of us, is the main factor.  The following are some remedies to naturally remove these dark spots, if you have already noticed some appearing.
Natural Remedies to Reduce/Remove Dark Spots
Lemon Juice
Using fresh lemon juice is one of the best ways to lessen dark spots.  It is naturally acidic and contains bleaching properties to fade dark spots.  What to do: Apply it twice daily for about 15 to 20 minutes and rinse with cool water.  After using the juice for about 2 months, you will notice your dark spots fading.
Aloe Vera
Aloe vera has been used for numerous years as a healing agent, especially for different types of burns and stings.  It also can diminish age spots.  What to do: For one month, apply fresh aloe (directly from the plant) onto the spot twice daily.  Leave on for about an hour, then rinse with cool water and pat dry with a towel.
Buttermilk
Buttermilk has been used for centuries as a natural beauty product.  It contains lactic acid which is very beneficial to the skin.  What to do: Apply it to the dark spot, wait a couple of minutes then rinse well.  A bit of lemon juice can be mixed with the milk if you have oily skin.
Onion Juice
While onion is highly acidic and can be rubbed directly onto the skin, it may be a little stinky! What to do: Combine one tablespoon of onion juice with 2 tablespoons of honey and leave on for a good twenty minutes. But be sure to cleanse well after due to the smell!
Papaya
Fresh papaya is not only great for blemishes such as pimples, but it's also amazing as a bleaching agent.  What to do: Grated or smashed, you can apply it twice daily onto your age spot and leave on for about 20 minutes.  As always, rinse well.
Sugar Cubes
Also wonderful for exfoliating as well!  Sugar cubes contain glycolic acid which is great to help diminish your dark spots.  What to do: Just rub directly onto the spot and rinse after use.
Castor Oil
Castor oil contains healing properties and will help fade your spot.  What to do: Apply some castor oil to a cotton swab and dab on your skin morning and evening.
Try a few or all of these remedies to help diminish and eliminate your dark spots.  During your next facial, speak to your aesthetician about other ways they may know of on how to get rid of dark spots.  Good luck!
We welcome your questions and feedback. You can connect with us via email or telephone, leave a comment right here on the site or click the contact tab at the bottom of the screen if you are reading this post on the website.  Join in the conversation on Facebook too!
Until next time,
Jana
http://aperfectpinky.com/wp-content/uploads/2016/11/Natural-remedies-to-reduce-dark-spots.jpg
337
356
Jana
http://aperfectpinky.com/wp-content/uploads/2017/04/PP-Logo-300x150.png
Jana
2016-11-22 14:06:39
2016-12-20 11:22:56
Natural Remedies to Reduce the Appearance of Dark Spots