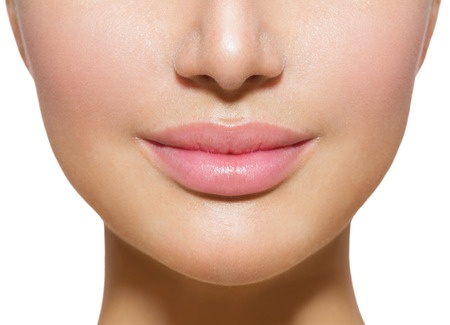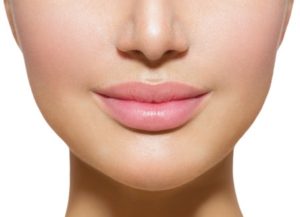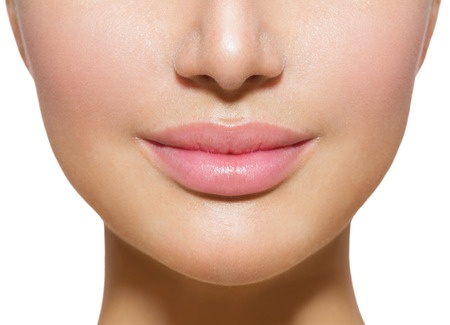 Dry, chapped lips are so common in this cold, harsh weather.  Not only can they look awful but they feel uncomfortable too.
We may be our own worst enemy in this regard by constantly licking our lips, not wearing lip balm or even just not drinking enough water. There are other factors that can trigger chapped lips as well, such as vitamin deficiencies (Vitamin B2, B6), or using long-wearing lipsticks or lip plumpers.
If any of these reasons apply to you, you need to start taking special care of your lips.
Here are a few ways to help heal your sore and scaly pucker.
Outdoor Protection
Just as you cover every other part of your body as the temperature drops, do the same for your lips. Try wearing a scarf to cover your mouth in the cold.
Use a Lip Balm/Ointment
Our lips do not have oil glands.  Be sure the balm you choose contains petrolatum and dimethicone.  These two ingredients lock in moisture and seal splits in drying lips.  Also, be sure your balm contains an SPF to protect against the sun.
Proper Lip Balm Application
To keep lips properly protected, apply balm first before any lipstick or other lip product.  Be sure to apply every few hours and before bedtime.  Buy a few lip balms and put them in key areas to make it easier to remember to apply (i.e. in the car, in your purse, bedside table, etc.).
Avoid Licking your Lips
Even though it may make your lips feel better as you do it, don't! Saliva, believe it or not, actually dries your skin, depleting it of moisture. Apply your trusty lip balm/ointment instead.
Stay Hydrated
Water is so amazing for us in so many ways. Keeping yourself hydrated prevents dryness, so drink up!
Indoor Humidifiers
Not only do our lips benefit from an indoor humidifier, so does our skin in general.  Replenish your lips and skin by turning it on at nighttime before your head hits the pillow.
Don't Peel!
Peeling or biting your dry lips can certainly hurt and cause more irritation (they may bleed).  The skin is so very delicate on your lips and picking at it can slow the healing process.  Simply apply your balm and turn on the aforementioned humidifier.
Chapped, peeling lips can sometimes be persistent. If so, perhaps a trip to the doctor or dermatologist is in order.  If your lips don't seem to be healing, it could be a sign or symptom of infection or a more serious problem.  It is always best to see a health care professional.
What are you best lip care tips for winter? We'd love to hear from you in the comments below.
We welcome your questions and feedback. You can connect with us via email or telephone, leave a comment right here on the site or click the contact tab at the bottom of the screen if you are reading this post on the website.  Join in the conversation on Facebook too!
Until next time,
Jana
http://aperfectpinky.com/wp-content/uploads/2016/12/healthy-lips-in-winter.jpg
325
450
Jana
http://aperfectpinky.com/wp-content/uploads/2017/04/PP-Logo-300x150.png
Jana
2016-12-20 11:16:42
2017-02-06 11:29:17
Avoid Dry Lips this Winter: Tips for Healthy, Smooth Lips!