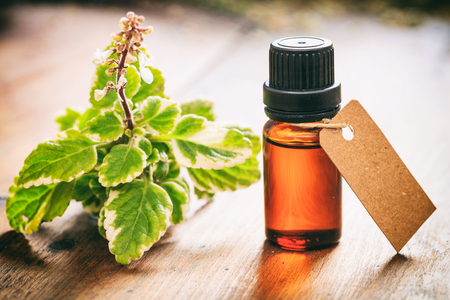 There are many beauty benefits of tea tree oil.  It has such a wide range of benefits that it really is an essential product for any home.  It has become an active ingredient in so many cosmetic products for reasons such as its natural antiseptic qualities and its anti-inflammatory abilities.  Tea tree oil is a natural substance derived from the tree known as Melaleuca which grows in Australia and is therefore also referred to as Melaleuca oil.  It has been known to have strong antiseptic qualities formerly since the 1920s, however the native peoples of Australia have been using the oil for thousands of years prior.
The following are ways to help use the oil as a possible part of your skin care regimen:
Acne
Since tea tree has anti-inflammatory and anti-microbial properties, it aids in killing bacteria that creates acne.  The oil removes toxins by being absorbed into the skin on just about any body part (i.e. face, back, extremities).  Add a few drops to some raw honey and apply to your pimples for about 4-5 minutes, then rinse with warm water.  This may help reduce/eliminate acne.
Skin Infections
This oil is amazing in treating various foot infections such as toenail fungus or athlete's foot as well as skin conditions such as eczema and psoriasis.  Using a dropper, apply a few drops in and around the fungal toenail once or twice daily for approximately a month. This should aid in clearing up the problem.  For topical problems, like eczema, use a cotton swab with a few drops of tea tree to dab on the affected area.  Tea tree works wonders to help kill theses parasites and infections.
Cuts and Abrasions
For relieving painful and irritating skin trauma such as a cut or even razor burn, tea tree oil can help to alleviate the discomfort.  Since the oil operates similar to witch hazel, added together they can soothe the abrasion.  For a burn, add several drops of tea tree oil to two teaspoons of witch hazel and apply this mixture with a cotton swab.  For a cut, take two drops each of tea tree oil and lavender oil in jojoba oil and apply onto a clean cut followed by a Band-Aid to prevent infection.
Warts
With antiseptic and anti-viral properties, tea tree oil can be effective in killing warts.  The oil helps stunt their growth and dry them out so that, if you are diligent enough, they will fall off naturally.  Apply a drop of tea tree oil to the wart and cover it over night. Remove the band aid in the morning, clean the area and repeat the process for about one to four weeks for the wart to fall off.
Daily Routine
Adding a few drops of tea tree oil to your cleanser or moisturizer is a great way to add extra hydration to your skin while keeping the bacteria at bay.  Create your own gentle make up remover as well.  Try 1/4 cup canola oil with 10 drops of tea tree oil and mix.  Place in a tight lidded glass jar and store in a cool dark place.  To remove your makeup, saturate a cotton pad and swipe all over face.  Rinse well and follow with toner and moisturizer.  This mixture is also great to rub on dry cuticles.
Essential oils are a wonderful addition to any home, but not many are quite as versatile as tea tree oil.  With so many wonderful uses and beauty benefits of tea tree oil, it is an essential addition to anyone's daily routine.
We welcome your questions and feedback. You can connect with us via email or telephone.  Don`t forgot to follow us on Facebook and Instagram for the latest trends and special offers!
Til next time,
Phyllis
http://aperfectpinky.com/wp-content/uploads/2018/01/Beauty-Benefits-of-Tea-Tree-Oil.jpg
300
450
Jana
http://aperfectpinky.com/wp-content/uploads/2017/04/PP-Logo-300x150.png
Jana
2018-01-17 11:02:48
2018-01-17 11:04:16
Beauty Benefits of Tea Tree Oil